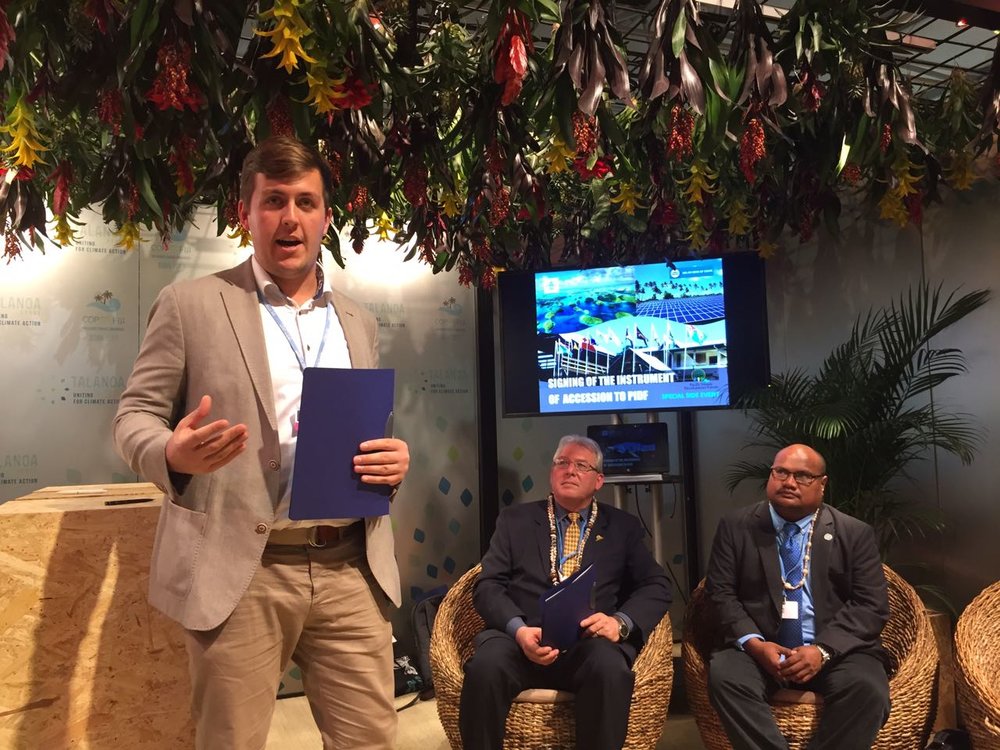 James Ellsmoor is an award-winning serial entrepreneur and writer. He is both Co-Founder and Director of Solar Head of State, and CEO at Island Innovation. Recognised on the Forbes 30 under 30 list for his work on sustainable energy, James is passionate about climate change advocacy and environmental policy.

James is passionate about climate change advocacy and international environmental policy. He speaks Spanish, French and Portuguese and is particularly interested in promoting renewable energy infrastructure systems in rural communities.
James consults for leaders in NGOs, the private sector and government on topics related to sustainable development and entrepreneurship. His works extends into climate change policy, renewable energy and travel and has particular expertise in small island developing states (SIDS). He has worked on the support team for the Republic of the Seychelles at various United Nations climate change conferences.
James earned a Bachelor in Economics and Geography from the University of North Carolina at Chapel Hill where he attended the prestigious Morehead-Cain Scholarship. He also holds a master's degree in Island Studies from the University of the Highlands and Islands, Scotland, where he was awarded Postgraduate Student of the Year across the university's 13 campuses.
Island Innovation
Island Innovation started as a newsletter, which was a collection of sustainable development stories from remote, rural and island communities around the world. It has since grown into a social enterprise that drives sustainable change across island and rural areas through virtual events, an online community, project promotion, and environmental consultancy.
Solar Head of State
An international non-profit working with governments in the Caribbean and Pacific islands to raise awareness of renewable energy through high-profile solar installations on iconic government buildings. Solar Head of State support world leaders championing solar, acting as a catalyst for wider adoption of new solutions for renewable energy.
Speaking engagements and publications
James has presented to audiences in Europe, the United States, the Pacific Islands, South Korea, Latin America, and the Caribbean. In 2019, he gave a TEDx talk titled Decoupling Work and Place. Often interviewed on local, national, and international radio and TV programs, James also has appeared on numerous podcasts on topics related to entrepreneurship, sustainable, communications, and travel.
James is a regular contributor to major publications including Forbes and Huffington Post. 
Awards
Solar 40 under 40 

International Island Studies Association Scholarship 

Richtopia Top 20 Young Entrepreneurs 

UNLEASH Sustainable Development Goal Talent